Grand rounds is held monthly for health care professionals as part of RRM's Educational Webinar Series. Presentations aim to improve the clinician's foundational knowledge as well as highlight and encourage research and new methods in the area of Restorative Reproductive Medicine. These sessions should enhance the efficiency, effectiveness, and quality of healthcare delivery, and in turn, lead to improved patient outcomes.
Learning Objectives:
Understand the methodology and main findings of 2018 review on FABM effectiveness for avoiding pregnancy
Identify important limitations of the data including population-based differences in effectiveness, especially among breastfeeding and postpartum individuals
Identify clinical decision-making tools providers and patients regarding choosing an FABM to avoid pregnancy
Understand the role of the FDA in clearing fertility awareness apps for contraception
Review new technologies currently being applied to FABM use.
Download handouts from this presentation. 
Download one of the clinical decision-making tools discussed in this presentation.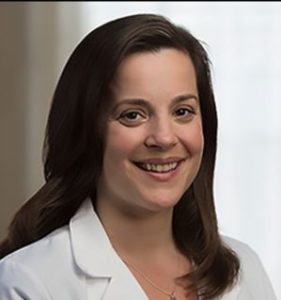 Speaker: Rachel Urrutia, MD, MSCR
Dr. Urrutia is board certified in obstetrics and gynecology and preventive medicine. She practices ob/gyn at the University of North Carolina, Chapel Hill, NC, and restorative reproductive medicine at Reply OB/Gyn & Fertility, a clinic in Cary, NC. She was the lead author on a 2018 systematic review investigating the effectiveness of specific FABMs for avoiding pregnancy.